The Binding of Isaac: Rebirth ist vergangene Woche auf Steam sowie im PSN für Vita und PS4 erschienen und konnte Fans hellauf begeistern. Nun scheint sich auch eine Veröffentlichung im eShop anzubahnen…
Nicalis hat nämlich das folgende Bild getwittert, auf dem in der rechten unteren Ecke ein 3DS mit The Binding of Isaac Rebirth zu sehen ist: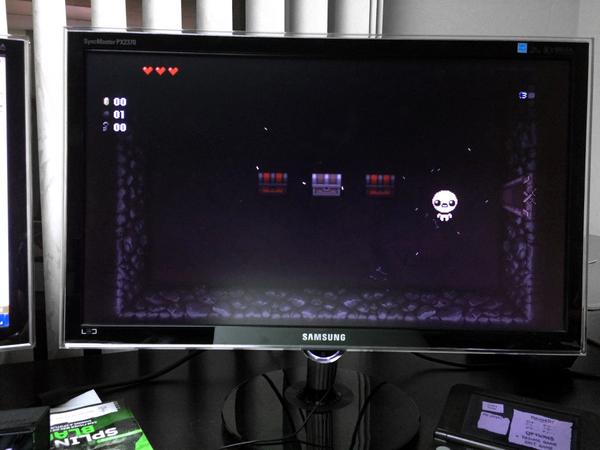 Alles deutet also darauf hin, dass der Roguelike-Shooter bald auch den Nintendo 3DS unsicher machen wird. Eine Wii U-Portierung könnte somit durchaus auch möglich sein.
Insgesamt ist das alles etwas verwunderlich, denn im Jahr 2012 hat Nintendo noch eine Veröffentlichung aufgrund von "merkwürdigen religiösen Inhalten" untersagt.